There are so many amazing manufacturing companies in Ontario. Some are large, some are small. Some are pushing the boundaries of technology and inventing whole new careers, while others do the same kind of work that human society has required for hundreds, if not thousands, of years. Here is a list, in no particular order, of a few of these companies that are doing great work, and are also providing their employees with exciting employment and the support their families need to live out the Canadian dream in eastern Ontario.
1. Manufacturing Companies in Ontario: SigmaPoint Technologies
SigmaPoint Technologies is an industry leader in Electronic Manufacturing Services (EMS). Located in Cornwall, Ontario, SigmaPoint has been in business since 1999. Over the course of its twenty years, the company has grown from 5 to 300 employees (and it hasn't stopped yet).
2. Laminacorr - Raising the Standards
Laminacorr is another Cornwall-based manufacturing company that is raising the quality of life in eastern Ontario. The company creates FluteCorr® packaging that is used across different industries. One thing employees particularly love about working for Laminacorr is the 6% to 7% yearly raise that Laminacorr offers every employee.
3. Lanthier Bakery - Delicious Baking for Nearly a Century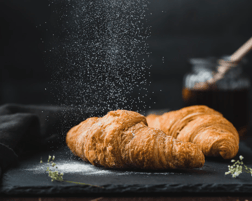 The Lanthier Bakery, a staple of Alexandria, Ontario, was founded in 1932. Judging by how long they've remained in business, you can probably imagine how good their baking is. The bakery isn't just an eastern Ontario food manufacturing success story, it's also a major part of the community. In fact, one employee named Denis has been working at the Lanthier Bakery for 42 years!
4. Longevity Acrylics Inc. - Big Standards, Smaller Work Week
Longevity Acrylics manufactures bathware and is based in Summerstown, Ontario. Its bathware is made from 100% cast acrylic materials. Longevity has been pushing for higher quality bathware products since its founding in 1986, but Longevity is also pushing the boundaries for better workers' rights. The company is an early adopter of the 4-day work week. That's right; every weekend is a long weekend for Longevity Acrylics employees.
5. Canntech Services - Starting a New Industry on a High Note
Talk about new industries: the legal cannabis industry in Canada is incredibly fresh. Since weed was only fully legalized last year, there are incredible opportunities to work in an exciting new industry.
What you might not expect is that many of these opportunities could be available in a small town near you. Canntech Services operates out of Carleton Place, Ontario, making the equipment that other companies use to process their cannabis harvests. The cannabis industry in the eastern Ontario region is a good place to go looking for a job: the industry is set to add 150,000 jobs to the Canadian economy in the coming years.
Like These Jobs? Check Out a Manufacturing Job Fair in Your Area