News cycles every month highlight the rising cost of housing in major cities and lament the loss of the middle class. But just outside of the metropolitan meccas, clusters of high-tech businesses are thriving, while allowing employees' salaries to stretch a little further.
Where Has Ontario's Middle Class Gone?
David Hulchanski, a Professor at the University of Toronto, points out in a Toronto Star article that the city's dwindling middle class is symptomatic of fewer well-paid manufacturing jobs and the rising cost of living.
In eastern Ontario, however, manufacturing is the backbone of the economy. With 65,000 people gainfully employed in the industry, the middle class has found its home two hours east of Toronto, and it is booming.
Not only are there manufacturing jobs available now for job seekers, but the cost of living is remarkably affordable. Families enjoy the pace of life, the beautiful scenery, and the homes they can finally afford in communities from Brockville to Kawartha Lakes.
Recruitment Strategies for Your Manufacturing Workforce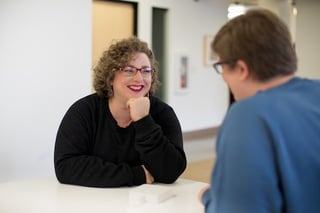 So often job postings describe the basic skill requirements for a potential employee, but they don't really highlight the lifestyle benefits of working for a company. Consider differentiating yourself from the crowd, and explain to job seekers how they can live the life they've been dreaming of in eastern Ontario.
Expand your recruitment strategy to include larger cities like Toronto and Ottawa, because there are many people looking for ways to provide themselves a better quality of life. Get into the details on the differences in housing costs and the other perks that cities in eastern Ontario have to offer, such as provincial parks and little-to-no congestion.
Finally, make sure you are promoting success stories of employees that made the move to eastern Ontario, love their career in manufacturing, and are happier than ever in their new home. Share these personal stories on your company blog and social media, so that when someone sees your job posting and searches for more information about your company, they will see the benefits through the eyes of your current employees.
Promote the Rise of the Middle Class in Eastern Ontario
When you promote the high-tech career options available at your company, add to your usual promotional material, job postings and company social media. Explain to youth, job seekers and your community that the middle class thrives in the eastern Ontario region.
External links are provided as informational resources only and are not necessarily endorsed by Ontario East.
References:
https://www.thestar.com/news/gta/2018/09/30/toronto-is-segregated-by-race-and-income-and-the-numbers-are-ugly.html