Husband and wife duo, Karen Clark and Alain Ménard, started their company to provide their families and all Canadians with healthier personal care products.
Karen, a biochemist, began to take a closer look at the ingredients in typical personal care and cleaning products. She decided to quit her well-paying job in order to pursue her mission to create natural, more healthy alternatives.
From Humble Beginnings to a Manufacturing Operation
The Green Beaver Company started in the founders' kitchen. Karen bought her own lab equipment and began to formulate products using her biochemistry expertise. The couple started selling just two products - natural deodorant and toothpaste - back in the early 2000s.
Now, the company has a whopping 86 products that they sell directly online and to retailers across the country. There are 25 employees at The Green Beaver Company, working in a 12,500 square foot manufacturing and warehousing facility in eastern Ontario. The company plans to add another 4,000 square feet of space in early 2020, to accommodate their growth.
The Green Beaver Company Is a Natural Innovator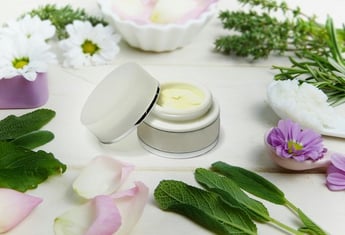 Over the years, The Green Beaver Company has continued to add to its product line, offering new and industry-first products so Canadians have a healthier, more natural option. The company was the first in Canada to offer:
certified organic sunscreen

natural toothpaste for sensitive teeth

aluminum-free antiperspirant
There are many aluminum-free deodorants on the market, as more people switch to natural offerings. But The Green Beaver Company was the first to develop a natural antiperspirant that prevents sweating.
Eastern Ontario Is the Perfect Setting for Employees
Karen and Alain established The Green Beaver Company in eastern Ontario; they feel the region is ideal, not only for entrepreneurs, but also for employees. The region provides affordable living for their team and a beautiful setting just an hour outside of Ottawa and Montreal.
Much of the population in Hawkesbury is bilingual, which has been an incredible asset for The Green Beaver Company's customer service department. The owners are passionate about educating parents on the importance of natural products for their children, and employees at the company have the opportunity to share in that mission.
Ontario East has been working with local manufacturers to promote jobs in manufacturing as first-choice careers. The Green Beaver Company is a shining example of the innovative, mission-driven products - alongside exciting careers in a fast-paced industry - that the region is known for creating.
Connect with More Exciting Manufacturing Opportunities
References: