When you begin to plan the type of work you want to do for the rest of your life, it's important to make sure you find work in growing industries, where you have job security and great pay. But it's also important to make sure you enjoy what you'll be working on every day.
Top 7 Manufacturing Jobs in Eastern Ontario
In the eastern Ontario region, the manufacturing sector is booming, providing a huge variety of careers in fast-paced, cutting-edge workplaces. The top 7 manufacturing jobs that are in high demand right now are listed below (in no particular order), so you can determine where you want to put your focus for training and education.
1. Skilled Tradespeople
The skilled trades range from electrical technicians to industrial millwrights and beyond. If you like working with tools, fixing things, and tinkering in general, a career in the skilled trades is right up your alley. Each skilled trade requires an apprenticeship after you graduate from high school, which is where you earn money and work while you learn your craft. As a skilled tradesperson, you can expect to make between $58,000 and $66,000 per year.
2. Engineering Professionals
Engineering is a wide-ranging profession, but it's also one that allows you to solve complex problems using math and science. If you would love to figure out how things work, design machines or analyze large systems, a career in engineering will keep you learning and your mind expanding. You will need to start with a four-year university degree and then you will need your professional engineer designation, attained after an additional four years of supervised work and an ethics and law exam. Depending on your degrees and experience level, you can make up to $120,000 per year.
3. Information Technology Professionals
Manufacturing is powered by interconnected, smart systems and software, which need constant maintenance and improvement. The need for information technology (or IT) professionals continues to rise. If you love to code, or are interested in how computer clusters work and are maintained, then a career in IT may be right for you. In order to get into this technical field, you will need a university degree in computer science, computer engineering or software engineering. IT professionals can expect to make between $60,000 and $80,000 per year.
4. Welders
A career as a welder starts with a one- or two-year college diploma, followed by an apprenticeship. The trade of welding is not just for those who like to work with their hands; it's also a career for people who are artistic and creative. The profession requires a knowledge of metallurgy and an understanding of technical drawing practices. If being a welder appeals to you, you could earn, on average, $52,107 per year.
5. Machinists and Tooling Inspectors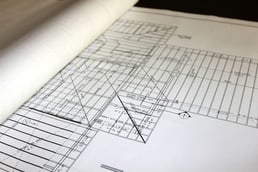 Machinists use a variety of tools to create parts from engineering drawings or blueprints. Tooling inspectors are highly skilled, and review drawings and final parts to ensure they conform to the specifications. Both positions typically require a four-year apprenticeship program after high school. As a machinists you will make an average salary of $48,600 a year, while your salary as a tooling inspector could average $74,050 a year.
6. Manufacturing Managers
Many management jobs look for 5–10 years of experience in addition to a university degree in either engineering or business. Management positions would be a good fit if you like planning, scheduling, and working with technology, but you're also interested in mentoring other people in your field. If you enjoy teaching high-tech concepts and helping others succeed, you could be making an average salary of $83,500.
7. Process Control Engineers
Process control engineers create or maintain automation in a manufacturing plant. The position is best suited to someone who loves working with large amounts of data, creating efficient processes and helping others do their jobs better. You'll need a four-year university degree in engineering, and you can expect to make an average salary of $75,500.
Top 10 Careers in Manufacturing with Salary Details
To learn even more about the most in-demand careers in eastern Ontario manufacturing, download the infographic.