October is Manufacturing Month so we're profiling some of the great manufacturing job opportunities available in eastern Ontario. We've summarized 7 jobs that range from skilled trades to engineering to managerial positions, offering you lots of options depending on what you're interested in and where you see yourself in your career future.
Check Out These Top 7 Manufacturing Jobs
1. Manufacturing Jobs Like Welding Are Essential
Welders are in high demand in the manufacturing industry, which employs 65,000 skilled workers in eastern Ontario. Welding is the seventh most popular manufacturing job in the region, and a career in welding includes creativity and technology-use, which help produce products and solutions for manufacturers.
Welders are good at math, engineering, and metallurgy, and also really enjoy working with their hands. If this sounds like you, you might consider pursuing a career in this high-tech field of manufacturing.
2. Machinists and Tooling Inspectors Have Great Opportunities
Machinists and tooling inspectors enjoy the ninth most popular job in eastern Ontario manufacturing. This job is ideal for people who pay close attention to detail, can explain complicated ideas simply, and can read and understand engineering drawings.
Why not check out exactly what a machinist and tooling inspector does? You may be a great fit for this in-demand manufacturing job.
3. Find a Well-Paying Position as a Skilled Tradesperson
An industrial millwright skilled tradesperson makes sure all the machines in a manufacturing plant run smoothly. The skilled tradesperson is involved in repairing, maintaining, installing and moving manufacturing machinery. The job requires a lot of technical skill and is very well paid as a result.
If you're good at welding, computer programming, mechanical repair, and pneumatics and hydraulics then this may be a great career fit for you.
4. Process Control Engineers Are in High Demand
The eighth most popular manufacturing job in eastern Ontario is a process control engineer. A process control engineering position requires a four-year university degree; it ensures you end up with an exciting job learning about technology and automation, as this position continues to evolve within the manufacturing sector.
If you enjoy working with lots of data and different people while solving problems through math and science then you may want to consider this exciting career choice.
5. Manufacturing Manager Jobs Will Never Become Obsolete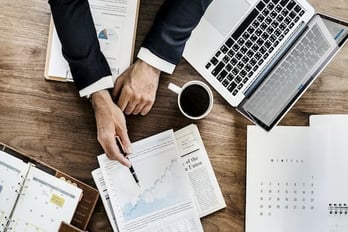 There are some positions that can't be taken over by automation, and this is one of them. Manufacturing will always need the human touch that a manufacturing manager brings.
In eastern Ontario it is the most popular manufacturing job. If you enjoy organizing operations, developing work plans and supervising people then you may want to consider becoming a manufacturing manager.
6. Engineering Professionals Excel in Manufacturing Jobs
Working with cutting-edge technology and collaborating with other highly skilled professionals is a big part of a manufacturing engineer's job.
If you got great marks in math and science in high school and love to be challenged intellectually through developing products, processes and systems for the future, this job may be exactly what you're looking for.
7. Information Technology Manufacturing Jobs Are in High Demand
Computer programmers and systems analysts are in high demand in the eastern Ontario manufacturing sector with the advent of more automation on the plant floor.
If you're interested in computer science and computer programming for engineering or scientific applications, then these jobs may be exactly what you've been looking for.
Now Learn More About Quality of Life in Eastern Ontario