In the not-so-distant past, many people believed that in order to make a decent living they had to get a university degree. While a degree remains a requirement for certain professions, there are a growing number of high-paying occupations that instead require an apprenticeship. The demand for skilled tradespeople is high in eastern Ontario, where a booming manufacturing sector continues to grow.
Canada Needs More People to Fill Open Jobs in the Trades

The CBC recently published an article, titled Here's Where Canadians Are Finding Well-Paying Jobs in the Trades, which states that over 167,000 new apprentices will be needed over the next five years. The provinces of Ontario, Quebec and British Columbia have the highest demand for skilled tradespeople, and from 2008 to 2018, massive employment growth was seen:
Metal fabricators increased by 41%
Rig technicians increased by 38.2%
Agricultural equipment technicians increased by 32.8%
In contrast, there was only 15.1% employment growth for jobs that require a university education. The CBC article interviewed skilled tradespeople, who said that when they were in high school, jobs in the trades and apprenticeships were seen as second-choice careers to those that needed a university degree.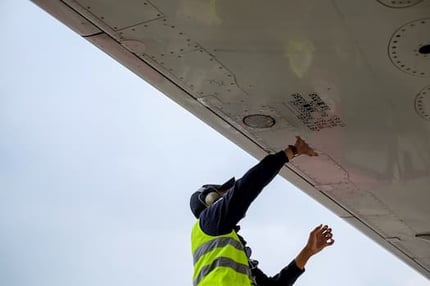 Now, the tides are changing, and many people are recognizing the benefits of a career in the trades. Ontario East is working to promote manufacturing positions, which include a large number of skilled trades, as first-choice careers. Often, the variety of available job opportunities are not well understood; nor is it well understood that these jobs provide stable work and well-paying salaries.
The current workforce is mostly (55%) made up of the Baby Boomer generation, which is beginning to retire. The gaps created by their exit are adding to current job opportunities in manufacturing, which include jobs in the trades, engineering and IT.
Develop Skills to Expand Your Job Opportunities
To capitalize on the available jobs in the trades, you will need to invest in skills development if you haven't already obtained a skilled trades certification. There are many resources available in eastern Ontario to help you upskill and find great-paying work.
If the idea of going back into a classroom and pursuing a traditional degree doesn't suit your learning style, you can look into on-the-job training options, like an apprenticeship. You'll be able to earn a living, learn your new skilled trade and work towards your certification all at the same time.
The added bonus to investing in training now is that you'll get used to learning new skills and working with high-tech tools, robotics and computers. As technology continues to change the landscape of manufacturing, and - really - all aspects of our lives, you'll be in demand as a skilled technician.
Start Upskilling Now for Your Future High-Tech Career
References:
https://www.cbc.ca/news/business/canadian-tradespeople-1.5198394