You're busy running a business: hiring, training, and keeping up with technology, manufacturing trends, and sector changes. You likely don't have much time to go out and find manufacturing resources, so we've compiled the top 3 magazines for you.
Top 3 Manufacturing Business Magazines

1. Canadian Manufacturing
Canadian Manufacturing is a top manufacturing business magazine, covering the stories that impact you every day. There's even a job board to help you find new staff.
In addition, CanadianManufacturing.com gives you opportunities to connect with the manufacturing community at large through specialized content, webinars, events, and much more. Why not sign up for their daily newsletter to stay on top of Canadian manufacturing news.
If you enjoy the content in Canadian Manufacturing, you could also publish articles within it, reaching the largest industrial audience in Canada. Canadian Manufacturing shares REDWIRE, a section that shares news from leading manufacturing suppliers in the industry.
2. PLANT
PLANT offers up-to-date Canadian manufacturing news, special features, insights, a technology centre and an events page. It also contains the REDWIRE section, devoted to news from leading suppliers in the industry. There are many whitepapers available too, providing free detailed information.
3. Manufacturing in Focus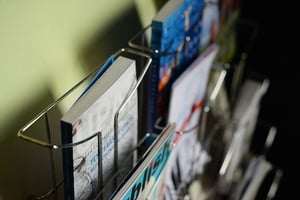 Manufacturing in Focus delivers a comprehensive view of the industry, keeping you up-to-date on the latest news and events, as well as spotlighting Canada's leading automation, manufacturing and distribution companies. The magazine also conducts in-depth interviews with the top leaders in the business to highlight true success stories in manufacturing.
Manufacturing in Focus features associations that change the perceptions of manufacturing. The magazine does this by sharing stories of innovation, discussions of the metals and plastics industries, as well as information on supplying the power industry.
Discover More Details About Manufacturing Trends
Magazines help you stay abreast of what's going on in the world of manufacturing. Find out more about your future workforce with this e-book.