October is Manufacturing Month so we're promoting the manufacturing industry in eastern Ontario all month long. We don't want you to miss any opportunities for finding manufacturing job training and a great job, so we're profiling Elevate Plus, a manufacturing training program.
Elevate Plus offers free
training for adults
looking for jobs in the manufacturing sector in the Bay of Quinte region of eastern Ontario.
Free Manufacturing Job Training Made Easy
Employers across eastern Ontario expressed frustration about trying to find job-ready candidates who possess critical skills like reliability, commitment, and punctuality, and who can be trained for specific roles. Elevate Plus was created to help those employers by providing an intensive, 6-week training program that bridges the talent gap that exists for entry level positions in the manufacturing and food processing sector. The program supports individuals who want to obtain higher skill levels and sustain longer-term employment.
Elevate Plus was also designed to help the longer-term unemployed and vulnerable Ontarians so they have access to sustainable employment and success in the labour market.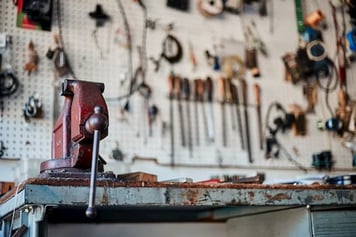 The Elevate Plus program includes:
essential job skills and literacy
direct participation from local manufacturers and food processors
a certificate for graduates from Loyalist College upon completion
no tuition fee for participants
Participants are taught the soft and technical skills necessary to enter the manufacturing sector, where they can gain sector-specific experience. The program also matches participants with employee-seeking manufacturers.
In a semi-rural setting, transportation can frequently be a challenge. Elevate Plus tries to break down any barriers in adaptable, flexible ways, such as providing carpooling, gas cards, or cab services for participants.
The program requires that you:
be an adult (18 years or older) working 20 hours per week or less
want to find full-time employment with the opportunity to start or restart a career
attend classes and on-site work placements for 6 weeks
If you're interested in learning more about job training for great careers in manufacturing in eastern Ontario, why not check out the Elevate Plus program.
Learn About the High-Tech Careers Available in Eastern Ontario