October is Manufacturing Month and we're promoting everything about manufacturing in eastern Ontario all month long. One of the best ways we can do that is by helping you find your dream job in the manufacturing sector right here in eastern Ontario.
How to Find a Job That's Right for You in 4 Steps
Step 1: Figuring out the best job for you starts with your qualifications, education and skills. Only you know how all these parts of your school experiences and personal skills add up to who you are as a potential employee.
We've highlighted 7 popular eastern Ontario manufacturing jobs we thought you'd really want to know about. Through reading about these careers, you can match your experience, education, and skills to one of these great jobs.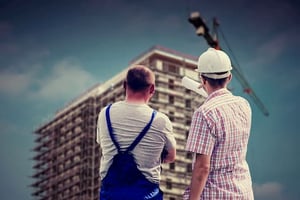 Step 2: Next you'll need to prepare a great manufacturing resume. Doing simple things to help your resume stand out from your competition really helps.
For example, making sure you format your resume well using a professional, clear font means employers will find it so much easier to read. Your resume is your first impression with an employer and while we all like to say that you shouldn't judge a book by its cover, we know that's not true. Think of your resume as the cover of your book of life experience. Make your resume pop so it moves to the top of the candidates' pile!
Step 3: Find out if there are any job fairs coming up so you can go and learn about the different companies in the region and what kind of skilled labour they're looking for. Job fairs are great because you can meet different employers all in one place and do all that networking at once. When you show up to a job fair with a strong resume in hand, manufacturing employers will know that you're serious about finding a career.
Job fairs allow you to get a feel for the companies and how they do business, and employers get a sense of you as a potential new employee as well. This is how all solid, lasting working relationships begin.
Step 4: Send out those resumes!
Looking for and finding a job is all about following through on a series of steps, and this is the most essential step of all.
Let all those manufacturing employers know you're interested! And don't give up. It can take time to find just the right career for you, but eastern Ontario's manufacturing sector is hiring. They need you and your unique skills.
Good luck on your job hunting!
Stay Relevant on the Job from the Get-Go