We've talked before about Manufacturing Day before, but Manufacturing Month is coming in October. Here are some great ways you can embrace the spirit of the month and promote manufacturing trends and the jobs they create in eastern Ontario.
How to Promote Manufacturing Month in Your Region
Create an Event for High School Students and Their Parents
There are many high school students who are engaged in their future career plans, but there are also many parents who are just as engaged in their kids' futures. To optimize attendance and engagement, consider inviting both.
A lot of young people, and their parents, don't know about all the high-quality jobs the manufacturing sector has to offer. Encouraging kids and their parents to visit your region allows them to see for themselves what manufacturing jobs exist, saving you time on future recruitment.
Promote Participating Manufacturers in Manufacturing Month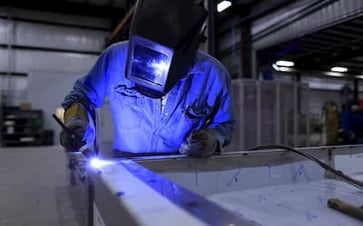 The more young people and their parents know about the manufacturing sector the better it is for eastern Ontario manufacturers and the manufacturing sector as a whole.
After all, a win for one manufacturer is a win for all when it informs up-and-coming hires about all the great job opportunities in your region.
Get In Touch With EDOs and WDBs In Your Region
EDOs and WDBs have resources to help you promote your business and region, helping you make more connections with job seekers and schools. The resources will cut down the time you need to spend recruiting, because the youth looking for jobs will know about your business and region.
Many businesses don't realize EDOs and WDBs offices can help them or realize the scope of the help EDOs and WDBs can provide. Many of the EDO and WDB offices in eastern Ontario are also connected to EOMWDP as well. EOMWDP develops plans to promote the eastern Ontario region, so make sure your business is part of their plan.
People need to know what you do, about the tech and STEM you work with every day, and all the cool things that are made right in their backyards in eastern Ontario. Connecting with EDOs and WDBs will encourage kids and parents who don't know a lot about the manufacturing jobs to find out more.
Here Are More Ways You Can Highlight Manufacturing to Job Seekers