Jarvis Design and Display Ltd. has been going strong for 46 years. The company is known for creating signage and in-store wall graphics that appear all across Canada. From store signs outside local grocery stores to washroom graphics or direction signs inside an office building, Jarvis Design and Display has done it all.
Jarvis Design and Display Began in an Ottawa Basement
Jarvis Peacock began her business in her mother's basement, making snowflake cutouts for seasonal window displays. After a successful first contract, her Ottawa-based business slowly grew to include other signage and creative design.
Jarvis learned the skills she needed as her business expanded. In 1980, she moved the operation to Kemptville in eastern Ontario. She has employed up to 75 people at one time, keeping them busy with design and installation of signage, not only across Ontario but all over Canada.
Jarvis Design and Display signs can be seen in some of the most iconic Canadian brands and landmarks, including:
The Bay

LCBO

No Frills

Real Canadian Superstore

Royal Ottawa Hospital

Treasury Board of Canada building in Ottawa
Are You Looking for Creative Work in Ontario?
Jarvis Design and Display digitally designs, manufactures and installs its creations. There is a ton of variety in the work, allowing you to constantly learn, push yourself and expand your own branding and design abilities.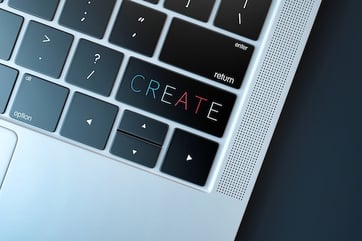 When you work for a company like Jarvis, you will learn and get to work on:
branding essentials

how to create eye-catching designs

holistic design to understand location, use and audience

design software

banner creation

marketing material
Ontario East is working to showcase just how interesting and multifaceted the manufacturing opportunities are in the region. Jarvis Design and Display would afford you the ability to work on something new every day and to be creative at work. Manufacturing is an excellent fit for someone that enjoys solving problems and using technology and design software to create products. The eastern Ontario manufacturing landscape also provides an environment of constant learning and growth for its employees, in order to keep up with technology.
Manufacturing Offers Opportunities for Continuous Learning
Besides being able to express your creativity and design strengths in a job, you can also find work in manufacturing where the employer invests in you. Many companies offer in-house training and the ability to learn new skills or software that can make your daily tasks easier, while producing better results.
References: