The manufacturing sector is an incredibly diverse world. So many industries are a part of it. For example, have you ever heard of petrochemical manufacturing? We have petrochemical manufacturers here in eastern Ontario, in our own backyard, yet not many people are aware of what they do. But, probably everyone has come into contact with a product derived from petrochemicals.
Petrochemicals, as the first part of the name would suggest, are derived from petroleum or other fossil fuels, but they can also be derived from renewable sources like corn or sugar cane. Petrochemicals are used in everything from plastics to cosmetics, appliances, furniture, and electronics.
One major petrochemical is ethylene, which is used in the making of polyethylene: one of the most used plastics in manufacturing. So, essentially, when you work in petrochemicals, you're helping manufacture the materials that others will use themselves to manufacture further products. Your product will be used to help so many other manufacturing processes.
A Cool Job You Can Get in Petrochemical Manufacturing
Petrochemical Engineer
A petrochemical engineer designs ways to extract crude oil and gas from the earth, then breaks these resources down into more basic components to make plastic, rubber, and synthetic fibres. Roles can range from managing factory processes to working in applied research and development in a laboratory setting.

A petrochemical engineer needs to have knowledge of chemical engineering concepts like fluid dynamics, heat transfer, and thermodynamics.
The median salary for a petrochemical engineer in the U.S. is $98,000 a year, or roughly $131,000 CAN.
Meet a Giant Petrochemical Manufacturer in Eastern Ontario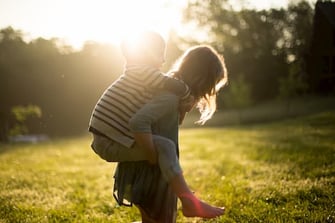 The massive international company SABIC has a branch in Cobourg in eastern Ontario. SABIC is the world's 281st largest corporation and the second largest worldwide producer of ethylene glycol, which is used to make polyester fibres that are used for all sorts of things.
When you work with a petrochemical manufacturer like SABIC, you gain access to the excellent quality of life offered by eastern Ontario. Beginning a manufacturing career can set you up for long term goals like starting a family or owning a home, or can help you afford post-secondary education or travels abroad.
When you live and work in a place like Cobourg, Ontario, you avoid the high living costs of more urban centres, but you'll gain access to the same amenities and pastimes you'd find in those cities. Shorter commute times will improve your quality of life and peace of mind. And, if you're already from eastern Ontario, you won't have to go far to set your life up comfortably for the long term.
Relocating to Eastern Ontario and Starting a New Career Is Easy!
References:
https://energyeducation.ca/encyclopedia/Petrochemical
https://www.aspiringminds.com/featured-profiles/petrochemical-engineer
https://work.chron.com/salary-petrochemical-engineer-4334.html