People looking to relocate to Canada - specifically to eastern Ontario - but aren't here yet have programs they can turn to for pre-arrival assistance. If you're already approved by Immigration, Refugees and Citizenship Canada (IRCC), the YMCA is here to help you get settled in Canada.
The YMCA's Newcomer Information Centre (NIC) is a free service to people arriving in eastern Ontario to give them easy access to the job and housing information they need to transition to eastern Ontario life.
These services are offered in English and French, and because the YMCA has multilingual support staff, newcomers might be able to get service in their native language.
Here are some services provided by the YMCA in eastern Ontario:
Immigration and citizenship information and application assistance so you've got help to complete the processes correctly;
Information and referrals to resources/services so you know where to go to get the information and help you need;
Access to settlement workers so you've got a contact working with you to make starting your life in Canada easier;
Information on education,

employment and training opportunities

so you can be sure to qualify for jobs with the skills you bring with you or through training for a new career here; and
Referrals to language assessment and classes so you can better communicate in your community and at work.
A New Beginnings webinar is a series of how-to sessions for employment, housing, schooling, parenting and community awareness you can access on your own time.
There's also a resource centre with computers and internet so participants can stay connected while they get settled. Plus, a free orientation webinar is an ongoing welcome service so newcomers can understand how to use NIC programs.
3 Ways You Can Connect With YMCA Newcomer Information Centre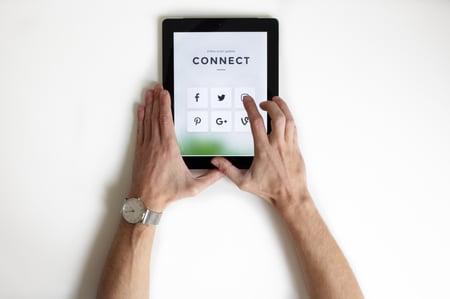 You can get as much or as little help as you need online or in person using these three ways to access the YMCA employment program for newcomers to Canada:
Visit

the online NIC

to find all the information you might need that'll help you on your way to get settled and start life in Canada;

Phone or email to

book an appointment

so you can meet with the support staff; and

Sign up for an email newsletter so you're up to date on services you can access.
More Job-Seeker Programs in Eastern Ontario Help Immigrants Get Settled
For newcomers to Canada, it's important to know the types of jobs you're qualified to do here and how you can train for them if you need to.
Programs like Settlement Online Pre-Arrival (SOPA) give pre-approved permanent residents the opportunity to find work in careers as accountants or engineers before they move here so they're not left without a job when they arrive in Canada. There's no paperwork to do and employers seek out skilled people like you to offer employment pre-arrival.
The LinkedIn Recruiter Tool is a map of where skilled workers are in the world that meet the needs of manufacturers in eastern Ontario. Using this tool, employers can find workers to fit their job openings and offer employment to qualified candidates looking to work in Canada.
Before you even arrive in Canada, you can set yourself up for a good paying job in a thriving sector with Build ON pre-arrival services. If you're skilled in or interested in trades in the engineering and construction sectors you can study online at your own pace, for free, so when you get to Canada you qualify for jobs immediately.
The Power of Trades Program is a six-week initiative to make sure immigrants know the Canadian qualifications they need so you can get the jobs you want in Ontario. The program includes technical and non-technical training plus access to apprenticeship programs and certifications in industry standards such as WHMIS.
Did you know there are more than 140 skilled trades in Ontario? That means you can choose a career that suits your interest and skills in eastern Ontario. So, if you're a newcomer to Canada, or live here and are seeking to train for a job you want, download this guide to where you can find programs to reskill for your ideal career.


External links are provided as informational resources only and are not necessarily endorsed by Ontario East.
References: