There are many ways to increase the profile of eastern Ontario manufacturing. But when it comes to keeping the interest of young people, some employers feel at a loss for how to communicate their passion to the next generation of would-be makers and tinkerers. That's why it's useful to look for different methods to express the passion, creativity, and, yes, fun that's part of the manufacturing world. Let's explore a cultural phenomenon you might not associate with manufacturing trends: gaming!
In March of this year, Positech Games released their latest title: Production Line, a video game all about manufacturing!
Older gamers will remember the classic theme park simulator from the late nineties, RollerCoaster Tycoon. Before playing that game a player might never have guessed how much fun it could be to run a theme park. That premise doesn't sound like a video game; it sounds like work. But, as anyone who has played the game can tell you, just because something sounds like work doesn't mean it is.
Production Line works along a similar premise. In this game, you start as a burgeoning car manufacturer (much like an early-day Toyota) with limited resources, developing simple cars. But as your company grows and so do profits, you need to develop your strategy, introduce new product lines, expand your factory, and streamline production.
A Strategy Video Game All About Automobile Manufacturing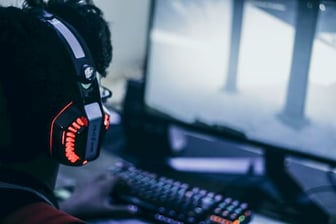 In Production Line, you'll develop a fondness for the car that becomes your first major success on the market, and you'll experience the challenges that even small problems in the production process can cause. You'll witness how even small delays on one part of the line can snowball into bigger challenges later on.
Because you'll be playing in a manufactured reality, sometimes watching your production line crash and burn can almost be as much fun as developing the perfect, seamlessly efficient car empire. Your car company doesn't exist in a vacuum, either. You'll compete against AI opponents for global car manufacturing supremacy.
While playing this addictive game, you'll learn the basic process of building a car, from design to completion, and the ideas behind running a multinational car manufacturing company.
Production Line currently has a "Very Positive" rating on Steam from over 1,600 reviews. Our personal favourite review from one player is pretty concise:
"CAN'T. STOP. PLAYING. Send Help."
There is also already some DLC (downloadable content) available for the game. The "Doors that go like this" expansion pack allows you to produce wackier car designs - like Scissor doors, Butterfly doors and Gull-wing doors - for customers "with way more money than sense" to cash in on "the global trend for monetizing billionaires' insecurities."
Who said manufacturing can't be fun?
Production Line currently retails for $28.99 CAN on Steam.
Production Line Could Introduce You to a Lifelong Passion and Career
References: https://store.steampowered.com/app/591370/Production_Line__Car_factory_simulation/#app_reviews_hash
https://store.steampowered.com/app/1067630/Doors_that_go_like_this/
http://www.positech.co.uk/productionline/
https://www.youtube.com/watch?v=boQyr__zgZY