Searching for a great job is a time-consuming task, so you want to make sure you are limiting your search criteria to job sectors that have secure, great paying positions. Currently, eastern Ontario's manufacturing sector is growing, with careers on offer from engineering to skilled trades to management. There's even free training in the region to get your skills up to par.
With news articles being published every day on how automation and artificial intelligence is impacting the way we live and work, it can be daunting to look for a career in a high-tech industry. Because of technology, the workplace will continue to evolve; so instead of worrying, let's embrace technology and work with it.
Trends in Manufacturing That You Need to Know
Rather than sift through all the information online, check out these three manufacturing trends; they're all about artificial intelligence and automation, and include suggestions for your job search.
1. Don't Worry About Losing Jobs to AI
Job loss to artificial intelligence (AI) is cited as a common worry among people that are looking to get into manufacturing careers. However, there's actually an incredible number of jobs being created due to AI and automation. Align your job hunt to careers that are in increasing demand, which involve those complex tasks that the machines cannot easily do.
The following jobs will actually be assisted by AI rather than replaced by it:
Production management

Systems and process creation

Communications, such as explaining complex topics to stakeholders

AI development
2. What You Need to Know About Digital Automation
Automation is replacing many repetitive tasks in the workplace; what that does for you is free you from those monotonous tasks so you can work on the more enjoyable aspects of your job. The keys to embracing technological evolution at work and the changes that automation will bring are:
Always look forward to seeing where technology is going

Be open to change

Learn new technologies
3. The 4th Industrial Revolution and What It Means for Your Job Search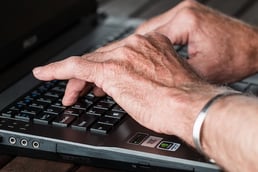 The 4th Industrial Revolution (or Industry 4.0) refers to the digitization of the workplace. The concept encompasses technology as ubiquitous as email all the way to smart connected manufacturing plants. What these high-tech workplaces need are more qualified people that can work well in the advanced environment.
If you have tech skills, you need to highlight them, because you are in high demand. But if you don't have experience or training in coding, electronics, machinery or computer repair, there are many ways to upskill in order to find great work.
Look for Your Ideal Job Before Restricting Your Location

External links are provided as informational resources only and are not necessarily endorsed by Ontario East.