At the end of the year, we highlight up-and-coming trends in manufacturing. You may not know a lot about the new trends, and that's why we're highlighting three exciting trends that are definitely here to stay, and are moving into your future.
1. Artificial Intelligence (AI)
You may be concerned that AI will take away your future jobs, especially in the manufacturing sector. However, this study by Gartner shows that by 2020 the impact of technology on manufacturing will create more AI jobs than it will eliminate. Gartner believes 2.3 million jobs will be created and only 1.8 million jobs lost.
More jobs being created is good news for those working in the manufacturing sector, which is rapidly adopting AI on plant floors. AI is taking over the repetitive jobs that don't need a human to be done effectively, such as some administration, project management and software application support.
While AI can take over the repeatable work, humans need to make sure the robots do the work, creating new jobs for computer programmers, production managers, computer designers, and experts in AI systems.
The best thing to do for your future is to learn about how AI is impacting manufacturing trends in the workplace, so that you can be a part of it.
2. Automation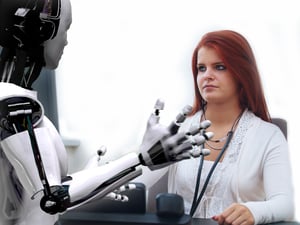 Automation of the manufacturing industry is called Industry 4.0, a term that represents how the Internet, computers and big data are being used to increase efficiency in the workplace every day.
In higher-tech manufacturing plants, employers are focused on recruiting workers with the required skills.
Computer programming, coding, machine operation, and computer systems repair and maintenance are jobs that need to be filled to manage the automation introduced into high-tech manufacturing plants.
You might already have some of the high-tech skills associated with Industry 4.0, so look into how your skills can help you find a job you'll love.
3. Virtual Reality
Virtual reality is expanding into schools, post-secondary schools and workplaces as a training tool. It allows you to see a job unfolding in front of you, giving you an insider view of what a particular job really looks like, and even feels like. You can get a taste of a job without ever actually doing it through virtual reality tools.
Virtual reality not only shows you what your future job will look like, it also shows you how to do your work; that is why it's so valuable as a training tool. By physically seeing things unfold in front of you, you can understand them more easily.
Virtual reality opens up an incredibly flexible way for you to learn and train for a new job.
You can learn from anywhere in the world saving you money on travel and living costs

You have more possibilities for attaining remote degrees and diplomas without leaving home

Many more doors to advanced training are opened for you
Your future in manufacturing is looking more and more interesting with these high-tech trends.
See What You'll Get Paid to Work in High Tech in Manufacturing