Throughout the month of October our blog is devoted to promoting Manufacturing Month. We're highlighting job possibilities in the manufacturing sector you may not have thought of before. For example, food processing is a big part of eastern Ontario's manufacturing industry.
Food processing is the business of turning farm produce into food or turning one kind of food into another. It ranges from simple things like grinding grain to make flour and using fruits and vegetables to make jams and sauces, to complex industrial methods of making processed foods.
Food Processing Jobs in the Manufacturing Sector
Food processing is an extremely important manufacturing job because it gives us the produce and items we shop for every day in our grocery stores. Eastern Ontario is a semi-rural community providing lots of freshly grown produce for the food processing industry in the area.
If you want to learn more about common food processing jobs you can check out the Elevate Plus program offered by Loyalist College. The program is a free 6-week intensive course that teaches job-specific skills within the food processing and manufacturing industry itself, combining classroom learning with hands-on practical experience.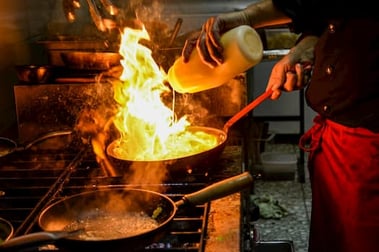 You might end up trying your hand at making cheese at the Glengarry Fine Cheese shop in Lancaster, Ontario. They specialize in fine cheeses made with goat and cow's milk. Their shop contributes to the food processing industry by making high-quality artisanal cheese for the local market.
Or maybe you're more interested in maple syrup. Eastern Ontario has a large maple syrup industry and the sugar bushes in Ontario provide many trees that help to produce the golden nectar we've all come to take for granted when we pour it over our crepes and pancakes.
We often take for granted the products we find on our shelves every day. But all the items had to be thoughtfully and painstakingly made for us to consume, and that is what food processing is all about. It's a big, important business and, if you're interested, you can become a part of it too.