Regions outside the GTA are struggling to find skilled labour to fill their workforce needs. In 2018, the GTA welcomed more immigrants than Saskatchewan, Quebec, Manitoba and the four Atlantic provinces combined. The GTA has about 45% of Ontario's population, but attracts almost 80% of its immigrants. (The Star)
As Baby Boomers retire, more economic and fiscal challenges will be created across the province, especially in smaller communities. A proposed Ontario immigration strategy, like the one argued for by Kareem El-Assal in "Why we need an 'Ontario regional immigration strategy'", would need to promote jobs and quality of life outside the GTA as well, including in the eastern Ontario region. We've highlighted 5 ways Ontario could help smaller cities attract newcomers and job seekers to Canada.
5 Ways Ontario Immigration Strategy Could Focus on Smaller Communities
1. Encourage Growth by Creating a Regional Immigration Strategy
Government, post-secondary institutions, employer groups and immigrant-serving organizations need to collaborate to come up with an effective strategy to actively promote immigration beyond the GTA. At a time when smaller cities in Ontario are struggling with retiring skilled workers and low birth rates, it has never been more vital for Ontario to rethink their immigration strategy.
2. Refine the Ontario Immigrant Nominee Program
By rewarding more points to nominees choosing to settle in smaller centres of Ontario, preference can be given to international students and temporary workers who are already living in those communities.
3. Strengthen Economic Connections Between Immigrants and Employers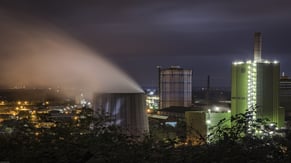 Immigrants won't be interested in moving outside the GTA unless job opportunities exist that fit with their skills. Changes can be made by regional business groups to coach employers on the benefits of hiring immigrants, and on what steps they need to take to encourage global talent to move into their communities.



4. Promote Communities Across Ontario
Immigrants need to know about Ontario communities outside the GTA, and about their benefits. Smaller Ontario centres can put themselves on the map by working with community groups who have ties with new Canadians and their families. These community groups can help the small Ontario centres connect with people of similar background overseas looking to move to Canada.
5. Encourage Dialogue on Immigration
Though finding a job is the top priority of any new Canadian moving to Ontario, they will also be equally interested in choosing a community that will embrace them. In smaller Ontario centres, a dialogue needs to be opened about how important immigrants are to the continued growth of the regions.
Communities outside the GTA need to benefit from Ontario's healthy immigration. When Baby Boomers leave the workforce over the next 10 years, immigrants and their job skills will help keep smaller Ontario communities vibrant and viable in the global market to come.
Give Future Employees and Development Professionals Key Relocating Tips

External links are provided as informational resources only and are not necessarily endorsed by Ontario East.
References:
https://www.thestar.com/amp/opinion/contributors/2019/08/29/why-we-need-an-ontario-regional-immigration-strategy.html