If you're in the middle of a job search or even considering entering the job market soon, stop now and read this. We know how stressful job searches can be. The effects the COVID-19 pandemic has had on the job market combined with factors like inflation, the return to in-person work, skills training needs, personal accommodation needs all contribute to this stress. To help you in your search, whether you're new to Canada, to eastern Ontario, or a sector, we've collected 8 resources for job seekers.
Skills-Related Resources for Job Seekers
LMI Help Desk: There are 5 LMI Help Desks available to job seekers in the eastern Ontario region. You can use LMI or labour market information to make informed decisions about your job search. Use LMI for things like:
discovering which skills are in demand
discovering where skills are in demand
finding where to get skills training
the outlook on industries and sectors in the region
Skills Training Resources for Job Seekers: there are multiple programs in the region to help job seekers upskill. Connect with these programs to get the right skills to find your next job in eastern Ontario.
Ontario East has created two resources for you to learn about and browse skills training programs:
Career Planning: students (as well as their parents and teachers) can connect with employers, find regional skills training opportunities, and workplace tours through a partnership between local workforce development boards and an online education platform.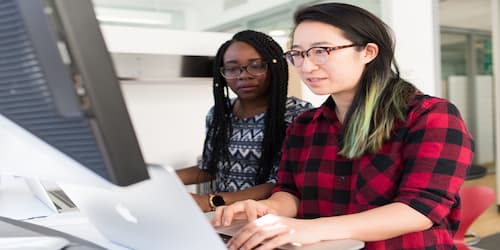 Resources for New Canadians
New Canadians experience even more barriers to employment than their peers who are already citizens or permanent residents, making the job market even more difficult to navigate. If you're new to Canada and seeking employment bookmark these pages to help you find:
where to live
how to apply for the right permits
education opportunities
job opportunities
International students looking for employment can find help here:
New Canadians, have you considered working in the skilled trades? Here's why you should:
Why You Should Choose Eastern Ontario
We might be a bit biased but we think the eastern Ontario region is one of the greatest places to live and work in the world; but we think that because we know about all of the opportunities here, the high quality of life, and the vibrant and diverse communities here. If you're considering a new job, a new career, or a new place to live, learn about why eastern Ontario should be at the top of your list:
External links are provided as informational resources only and are not necessarily endorsed by Ontario East.